DisFri – Friction Stir and Laser Beam Welding processes used in advanced joining of dissimilar materials
Nome do projeto: DisFri – Friction Stir and Laser Beam Welding processes used in advanced joining of dissimilar materials
Código do projeto: PTDC/EME-EME/29340/2017
Parceiros: IDMEC (Coord), INEGI
Financiamento: FCT, Lisboa2020, Portugal2020, EU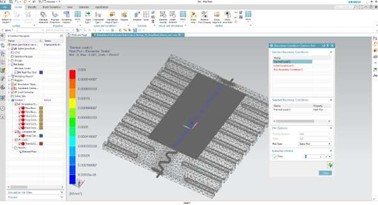 Ficha do projeto
Descrição: The DisFri project aims at the development of technological solutions for dissimilar materials (composite/ aluminium and titanium/aluminium) joining on aerospace industry structures applying advanced mechanical welding technologies. The joining processes selected are two important breakthrough welding technologies: Friction Stir Welding (FSW) and Laser Beam Welding (LBW). Deliverables will include technological procedure guidelines, modelling of the most significant physical and metallurgical features and a detail investigation of the mechanical behaviour of the resultant dissimilar structures.
Joining of dissimilar structures or parts with tailor-engineered properties, in provision of the aerospace industry, is still a challenge concerning the achievement of sound joint quality and high productivity for cost-efficient manufacturing. Technologies currently established to join dissimilar structures are either too expensive, limited in performance or environmentally detrimental.
Dissimilar materials products, consisting of two or more different materials, have a very broad range of applications in our everyday world because they combine various properties such as strength and heat resistance, corrosion resistance, wear resistance, and/or low electric properties. FSW and LBW are mechanical processes delivering high quality assurance when technological conditions are correctly set-up. These welding processes are clean, ecological, do not depend on operator skills and produce weld seams of the highest quality, while they offer further advantage of being suitable for joining dissimilar materials that were previously impossible to weld by fusion methods.
Aerospace sector is experiencing a period of remarkable expansion and is expected to maintain and even increase its growth rate over the coming decades. It is known that welding can provide cost savings of up to 30% and weight savings of up to 10% for a typical airframe structure by replacing the actual mechanical fastening of subcomponents used to produce most of the primary structural components in airframe. The development and application of FSW and LBW technologies in dissimilar structures in the aerospace industry provide an effective tool of achieving superior joint integrity especially where reliability and damage tolerance are of major concerns. Since the aerospace components are inevitably subjected to dynamic or cyclic stresses in service, the fatigue properties of the welded joints must be properly evaluated to ensure the safety and longevity. The research team will develop for the first time a scientific project concerning the connection of composite/aluminium and titanium/aluminium structures.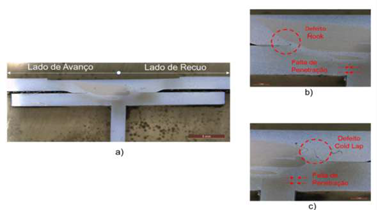 Contacts: Virgínia Infante (virginia.infante@tecnico.ulisboa.pt)

Publicações IDMEC e INEGI
Capítulos de livro:
Daniel F.O. Braga, Shayan Eslami, P.M.G.P. Moreira, (Chapter 5): Friction Stir Welding, Advanced Joining Processes – Book Chapter – published (doi.org/10.1016/C2019-0-01447-1), Editors: da Silva, L., El-Zein M., Martins, P., ISSBN: 978-0-12-820787-1
Catarina Vidal, Daniel F.O. Braga, Pedro M.G.P. Moreira, Virgínia Infante Editors: Pereira, A., da Silva F., (Chapter 6): Friction Stir Processing and Welding Technologies, Handbook of Welding: Processes, Control and Simulation – Book Chapter – published (doi.org/10.1016/C2019-0-01447-1), ISSBN: 978-1-53619-792-1
Papers em journal:
Ricardo Maciel, Tiago Bento, Daniel F.O. Braga, Lucas F.M. da Silva, Pedro M.G.P. Moreira, Virgínia Infante, Fatigue Performance of Friction Stir Weld-Bonded Al-Mg joints, Procedia Structural Integrity (doi./10.1016/j.prostr.2019.08.126)
Ricardo Maciel, Virgínia Infante, Daniel F.O. Braga, Pedro M.G.P. Moreira, Lucas F.M. da Silva, Tiago Bento, Development of hybrid friction stir welding and adhesive bonding single lap joints in aluminium alloys, Frattura ed Integrità Strutturale (doi./10.3221/IGF-ESIS.48.28)
Tiago Bento, Ricardo Maciel, Daniel F.O. Braga, Lucas F.M. da Silva, Pedro M.G.P. Moreira, Virgínia Infante, Self-sensing FS Weld-bonded joints for structural monitoring, Procedia Structural Integrity (doi./10.1016/j.prostr.2020.04.028)
Ricardo Maciel, Tiago Bento, Daniel F.O. Braga, Lucas F.M. da Silva, Pedro M.G.P. Moreira, Virgínia Infante, Fatigue properties of combined friction stir and adhesively bonded A6082- T6 overlap joints, Fatigue & Fracture of Engineering Materials & Structures (doi./10.1111/ffe.13287)
Arménio N. Correia, Daniel F.O. Braga, Pedro M.G.P. Moreira, Virgínia Infante, Review on dissimilar structures joints failure, Engineering Failure Analysis (doi.org/10.1016/j.engfailanal.2021.105652)
Conference Presentations
Ricardo Maciel, Tiago Bento, Daniel F.O. Braga, Lucas F.M. da Silva, Pedro M.G.P. Moreira, Virgínia Infante, Fatigue Performance of Friction Stir Weld-Bonded Al-Mg joints, ICSI2019 – International Conference on Structural Integrity – presented (http://www.icsi.pt/provisional-scientific-program/)
Daniel F.O. Braga, Afonso V. L. Gregorio, Sahand Pourhassan, P.A.R. Rosa, Pedro M.G.P. Moreira, Lucas F.M. da Silva, Virgínia Infante, Friction Stir Weld-bonded joints under impact loading, AJP2019 – 1st International Conference on Advanced Joining Processes – presented (https://web.fe.up.pt/~ajp2019/#programme)
F. Dias, V. Infante, G. Cipriano, D. Braga, A. Correia, S. Eslami, P.M.G.P. Moreira, Aluminium to GFR Polymer Composite Joining through Friction Stir Welding, ICSI2021 – International Conference on Structural Integrity (https://www.icsi.pt/provisional-scientific-program/)
A. Correia, G. Cipriano, D. Braga, V. Infante, Mechanical characterization of Aluminum – Polymer friction stir lap welded joints, IbCSI2022 – Iberian Conference on Structural Integrity (https://ibcsi.pt/program/)
A. Correia, F. Dias, G. Cipriano, D. Braga, V. Infante, P. Moreira, Friction stir welding of a hybrid aluminum – glass fibre reinforced polymer joint, 5EJIL – 5th meeting of the young Researchers of LAETA (https://5ejil.tecnico.ulisboa.pt/program/)
Eslami, D. Braga, V. Infante, P. Moreira, Multi-material joining using friction stir spot riveting, S.AJP2021 – 2nd International Conference on Advanced Joining Processes
A. Correia, P. Santos, V. Infante, D. Braga, Friction Stir Welding parameters effect on static and fatigue strength of dissimilar aluminum to polymer matrix composite joints, ECF23 European Conference on Fracture 2022 (June 27 – July 1, 2022. Funchal, Madeira, Portugal) – under preparation
PhD Thesis:
Ricardo Maciel, Desenvolvimento de Juntas Inteligentes sobrepostas e T soldadas por Fricção Linear Híbrida para aplicação na Indústria Aeronáutica, PhD in Mechanical Engineering, Instituto Superior Técnico
Arménio Correia, Structural Integrity of Dissimilar Joints, PhD in Mechanical Engineering, Instituto Superior Técnico IST – In Progress
MSc thesis:
Bruno Figueira, Impact strength of Friction Stir Weld-bonded joints, Instituto Superior Técnico IST, MEng. Mechanical Engineering – defended 20/05/2020
Luís Henrique de Araújo Gonçalves, Mechanical Characterization of Wire Arc Additive Manufactured HSLA Steel, Instituto Superior Técnico IST, MEng. Aerospace Engineering – defended 27/01/2021
Nikita Kaminskyy, Fatigue Crack Propagation in Friction Stir Welded – Aluminium Alloy 5083 / Experimental and Numerical Analysis, Instituto Superior Técnico IST, MEng. Aerospace Engineering – defended 22/01/2022
Francisco Dias, Dissimilar materials joining Through friction stir welding, Instituto Superior Técnico IST, MEng. Mechanical Engineering – defended 07/06/2022
Paulo Santos, Mechanical characterization of dissimilar FSW Aluminum – PPE reinforced thermoplastic joints, Instituto Superior Técnico IST, MEng. Mechanical Engineering – In Progress